(
Josh Jones
)
If there's one thing
The Da Vinci Code
's Dan Brown and "The Library of Babel"'s Jorge Luis Borges have in common it is a love for obscure religious and occult books and artifacts. But why do I compare Borges—one of the most highly-regarded, but difficult, of Latin American poets and writers—to a famous American writer of entertaining paperback thrillers? One reason only: despite the vast differences in their styles and registers, Borges would be deeply moved by Brown's recent act of philanthropy, a donation of €300,000 to Amsterdam's
Ritman Library,
also known as the Bibliotheca Philosophica Hermetica House of Living Books.

Related Trump Just Announced US to Release 3,000 Never Before Seen Documents On JFK Assassination
Source
-
Open Culture
by Josh Jones, December 20th, 2017
If there's one thing
The Da Vinci Code
's Dan Brown and "The Library of Babel"'s Jorge Luis Borges have in common it is a love for obscure religious and occult books and artifacts. But why do I compare Borges—one of the most highly-regarded, but difficult, of Latin American poets and writers—to a famous American writer of entertaining paperback thrillers? One reason only: despite the vast differences in their styles and registers, Borges would be deeply moved by Brown's recent act of philanthropy, a donation of €300,000 to Amsterdam's
Ritman Library,
also known as the Bibliotheca Philosophica Hermetica House of Living Books.
The generous gift will
enable the Ritman to digitize
thousands of "pre-1900 texts on alchemy, astrology, magic, and theosophy," reports
Thu-Huong Ha at Quartz
, including the Corpus Hermeticum (1472), "the source work on Hermetic wisdom"; Giordano Bruno's Spaccio de la bestia trionfante (1584); and "the first printed version of the tree of life (1516): A graphic representation of the sefirot, the 10 virtues of God according to the Kabbalah."
Brown, the Ritman notes, "is a great admirer of the library and visited on several occasions while writing his novels
The Lost Symbol
and
Inferno
." Now he's giving back. Some of the revenue generated by his bestselling novels, along with a €15,000 contribution from the Dutch Prins Bernhard Cultuurfonds, will allow the library's core collection, "some 3,500 ancient books," to come online soon in an archive called "
Hermetically Open
."
For now, the curious can download the
44-page guide to the collection as a free ebook
, and watch the animated video at the top, a breezy explainer of how the books will be transported, digitized, and uploaded. Just above, see a trailer for a documentary about the Ritman, founded by businessman Joost R. Ritman in 1984. The library holds over 20,000 volumes on mysticism, spirituality, religion, alchemy, Gnosticism, and more.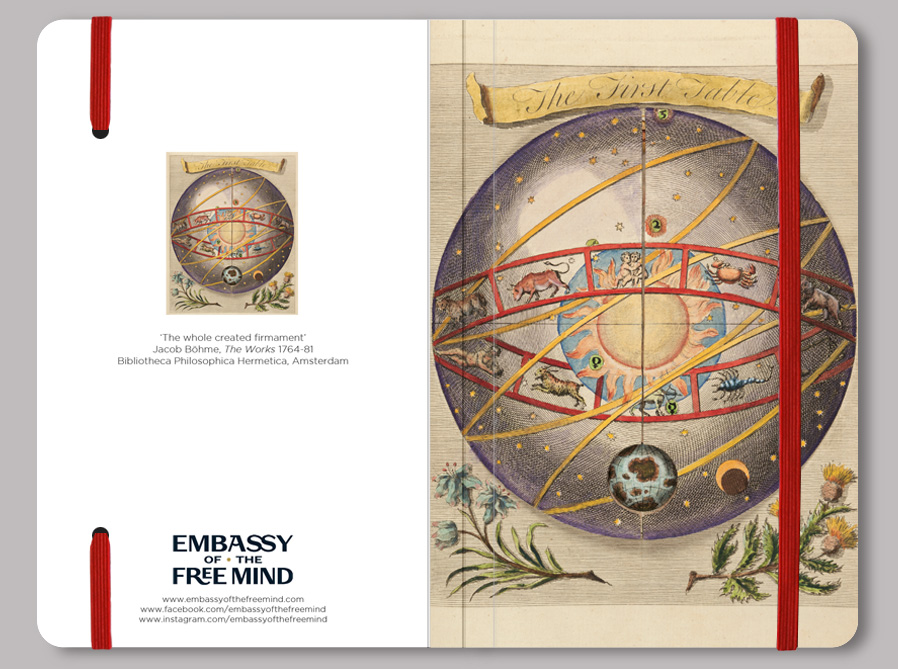 Many a writer, like Brown, has found inspiration among the Ritman's more accessible works (though, sadly, Borges, who was blind in 1984 and died two years later, could not have appreciated it). Now, thanks to the Da Vinci Code author's magnanimity, a new generation of scholars will be able to virtually access, for example, the first English translation of the works of 17-century German mystic
Jakob Böhme
, which librarian and director Esther Ritman describes as "travelling in an entire new world."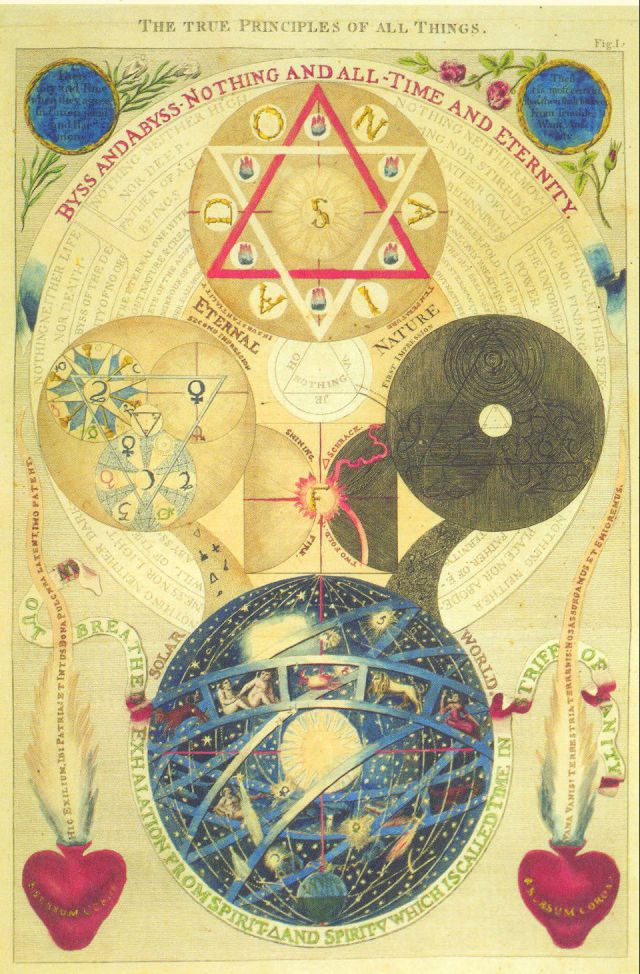 In an
introductory essay
, the Ritman notes that academic interest in occult and hermetic writing has increased lately among scholars like W.J. Hanegraaff, who
tells
"the 'neglected' story of how the intellectual community since the Renaissance has tried to come to terms with 'esoteric' and 'occult' currents present in Western culture." That those currents are as much a part of the culture as the scientific or industrial revolutions need not be in doubt.
The Hermetically Open
project
opens up that history with "an invitation to anyone wishing to consult or study sources belonging to the field of Christian-Hermetic Gnosis for personal, academic or other purposes." Look for the digitization project to hit the web in the coming months.
_________________________
Stillness in the Storm Editor's note: Did you find a spelling error or grammar mistake? Do you think this article needs a correction or update? Or do you just have some feedback? Send us an email at sitsshow@gmail.com with the error, headline and url.
Thank you for reading.
________________________________________________________________
Sign-up for RSS Updates:
Subscribe in a reader
Question

-- What is the goal of this website? Why do we share different sources of information that sometimes conflicts or might even be considered disinformation?
Answer

-- The primary goal of Stillness in the Storm is to help all people become better truth-seekers in a real-time boots-on-the-ground fashion. This is for the purpose of learning to think critically, discovering the truth from within—not just believing things blindly because it came from an "authority" or credible source.
Instead of telling you what the truth is, we share information from many sources so that you can discern it for yourself. We focus on teaching you the tools to become your own authority on the truth, gaining self-mastery, sovereignty, and freedom in the process. We want each of you to become your own leaders and masters of personal discernment, and as such, all information should be vetted, analyzed and discerned at a personal level. We also encourage you to discuss your thoughts in the comments section of this site to engage in a group discernment process.
"It is the mark of an educated mind to be able to entertain a thought without accepting it." – Aristotle
The opinions expressed in this article do not necessarily reflect the views of Stillness in the Storm, the authors who contribute to it, or those who follow it.
View and Share our Images.
Curious about Stillness in the Storm?
See our About this blog - Contact Us page.
If it was not for the gallant support of readers, we could not devote so much energy into
continuing this blog. We greatly appreciate any support you provide!
We hope you benefit from this not-for-profit site
It takes hours of work every day to maintain, write, edit, research, illustrate and publish this blog.
We have been greatly
empowered
by our search for the truth, and the work of other researchers. We hope our efforts
to give
back, with this website, helps others in gaining
knowledge, liberation and empowerment.
"There are only two mistakes one can make along the road to truth;
not going all the way, and not starting." — Buddha
If you find our work of value, consider making a Contribution.
This website is supported by readers like you.
[Click on Image below to Contribute]