(Jay Syrmopoulos)
In an ominous move, Lord Jacob Rothschild has aggressively moved to limit his exposure to "risky" U.S. capital markets.
Related Rothschild Just Sold Massive Amounts of U.S. Assets -- Something Big is Coming
Source - The Free Thought Project
by Jay Syrmopoulos, August 30th, 2017
In what is a sure signal to oligarchs across the globe, Lord Jacob Rothschild, founder and chairman of RIT Capital Partners, has substantially minimized his exposure to what he views as a risky and unstable U.S. capital market. In the
half-yearly financial report for RIT Capital Partners
, Rothschild explained the company's aggressive moves to significantly reduce exposure to U.S. assets.
"We do not believe this is an appropriate time to add to risk. Share prices have in many cases risen to unprecedented levels at a time when economic growth is by no means assured," Rothschild said in his semi-annual report.
Additionally, Rothschild stated that he believes quantitative easing (QE) programs employed by central banks, such as the Federal Reserve Bank in the U.S. will "come to an end."
Rothschild was quoted in the report as saying, "The period of monetary accommodation may well be coming to an end."
Signaling a potential disaster in the making in the United States financial markets, Rothschild reduced the investments RIT Capital Partners has in the U.S. dollar by nearly fifty percent. On December 31, 2016, RIT Capital Partners reported a 62 percent net value asset investment in U.S. dollars. In the latest report released by RIT Capital Partners on June 30, 2017, the company has a 37 percent net value asset investment in U.S. dollars.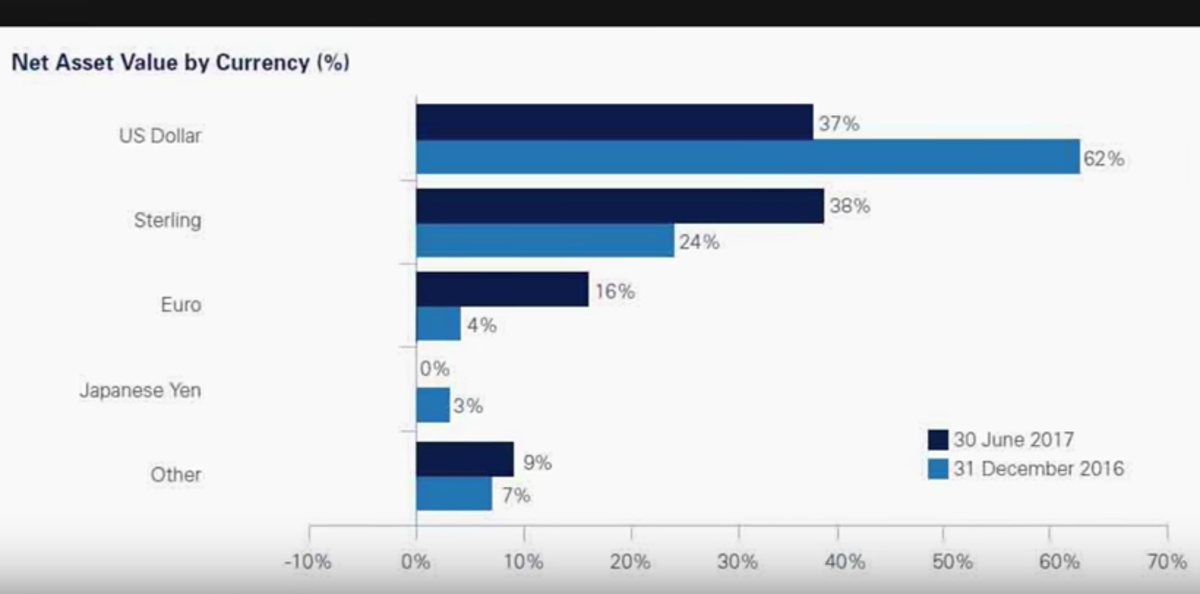 Over that same period of time, Rothschild increased RIT's investment in Sterling and the Euro.
Just last year, the bond manager of what was once the world's largest bond fund had a dire prediction about how "all of this" will all end. And by "all of this," he means the propping up of financial markets by central banks.
Gross: Global yields lowest in 500 years of recorded history. $10 trillion of neg. rate bonds. This is a supernova that will explode one day

— Janus Henderson U.S. (@JHIAdvisorsUS) June 9, 2016
When the U.S. stock market is trading at all-time highs, but Lord Rothschild is divesting RIT from those same markets, the central bank manipulation of market valuations becomes apparent.
Additionally, it's worth noting that Rothschild's RIT investment portfolio has returned roughly 2,000% since its formation – so he obviously understands how to position his assets to get big returns on investments, thus these recent moves should be a red flag to every American.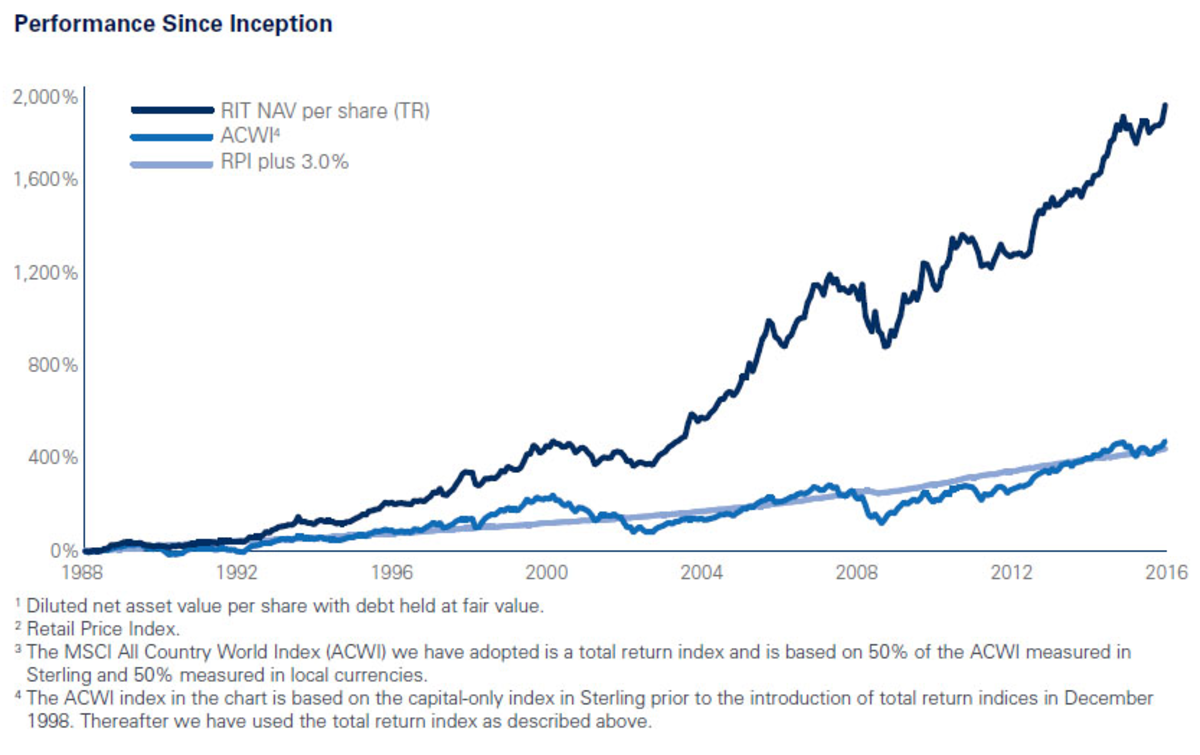 In explaining his recent investment moves, Rothschild, the RIT chairman stated:
"We have a particular interest in investments which will benefit from the impact of new technologies, and Far Eastern markets, influenced by the growing demand from Asian consumers."
The report also noted that RIT had invested in Social Capital, a tech investment firm based in Silicon Valley, and that Francesco Goedhuis, Chief Executive of J. Rothschild Capital Management, will serve on the company's advisory board. Social Capital provides seed funding for companies in the education, finance, and health care business sectors.
Related Rothschild Family Wealth is Five Times that of World's Top 8 Billionaires Combined
Rothschild also mentioned the advent of a fourth industrial revolution in the RIT Capital Partners report, noting, "As the 'Fourth Industrial Revolution' develops, it becomes increasingly important for your Company to be able to assess investment opportunities in the innovation driven changes which are affecting almost every business sector."
The fourth industrial revolution will be driven by new technologies that work to integrate the digital, biological, and physical worlds. Rothschild indicated in the report that the fourth industrial revolution was a driving factor in his investment in Social Capital.
The latest report is simply a continuation of a narrative that was clearly seen in
Rothschild's last half-yearly RIT report
when he stated:
The six months under review have seen central bankers continuing what is surely the greatest experiment in monetary policy in the history of the world. We are therefore in uncharted waters and it is impossible to predict the unintended consequences of very low interest rates, with some 30% of global government debt at negative yields, combined with quantitative easing on a massive scale.

To date, at least in stock market terms, the policy has been successful with markets near their highs, while volatility on the whole has remained low. Nearly all classes of investment have been boosted by the rising monetary tide. Meanwhile, growth remains anaemic, with weak demand and deflation in many parts of the developed world.

Many of the risks which I underlined in my 2015 statement remain; indeed the geo-political situation has deteriorated with the UK having voted to leave the European Union, the presidential election in the US in November is likely to be unusually fraught, while the situation in China remains opaque and the slowing down of economic growth will surely lead to problems. Conflict in the Middle East continues and is unlikely to be resolved for many years. We have already felt the consequences of this in France, Germany and the USA in terrorist attacks.
With global yields at their lowest in recorded history, and with $10 trillion of neg. rate bonds, there is likely only one way that this ends – with a massive global financial collapse, the likes of which would make the Great Depression look like the "good old days." Make no mistake that when Lord Rothschild begins to move his assets out of the U.S., it is surely a sign of ominous things on the horizon.
About The Author
Jay Syrmopoulos

Jay Syrmopoulos is a geopolitical analyst, freethinker, and ardent opponent of authoritarianism. He is currently a graduate student at the University of Denver pursuing a masters in Global Affairs and holds a BA in International Relations. Jay's writing has been featured on both mainstream and independent media - and has been viewed tens of millions of times. You can follow him on Twitter @SirMetropolis and on Facebook at SirMetropolis.
_________________________
Stillness in the Storm Editor's note: Did you find a spelling error or grammar mistake? Do you think this article needs a correction or update? Or do you just have some feedback? Send us an email at sitsshow@gmail.com with the error, headline and url.
Thank you for reading.
________________________________________________________________
Sign-up for RSS Updates:
Subscribe in a reader
Question

-- What is the goal of this website? Why do we share different sources of information that sometimes conflicts or might even be considered disinformation?
Answer

-- The primary goal of Stillness in the Storm is to help all people become better truth-seekers in a real-time boots-on-the-ground fashion. This is for the purpose of learning to think critically, discovering the truth from within—not just believing things blindly because it came from an "authority" or credible source.
Instead of telling you what the truth is, we share information from many sources so that you can discern it for yourself. We focus on teaching you the tools to become your own authority on the truth, gaining self-mastery, sovereignty, and freedom in the process. We want each of you to become your own leaders and masters of personal discernment, and as such, all information should be vetted, analyzed and discerned at a personal level. We also encourage you to discuss your thoughts in the comments section of this site to engage in a group discernment process.
"It is the mark of an educated mind to be able to entertain a thought without accepting it." – Aristotle
The opinions expressed in this article do not necessarily reflect the views of Stillness in the Storm, the authors who contribute to it, or those who follow it.
View and Share our Images.
Curious about Stillness in the Storm?
See our About this blog - Contact Us page.
If it was not for the gallant support of readers, we could not devote so much energy into
continuing this blog. We greatly appreciate any support you provide!
We hope you benefit from this not-for-profit site
It takes hours of work every day to maintain, write, edit, research, illustrate and publish this blog.
We have been greatly
empowered
by our search for the truth, and the work of other researchers. We hope our efforts
to give
back, with this website, helps others in gaining
knowledge, liberation and empowerment.
"There are only two mistakes one can make along the road to truth;
not going all the way, and not starting." — Buddha
If you find our work of value, consider making a Contribution.
This website is supported by readers like you.
[Click on Image below to Contribute]