(Ivan)
Do you believe that Intelligent civilizations lived on Earth over 100,000 years ago?
What do we really know about history and the past of the human race? Has our species been on planet Earth only a couple of thousand years as mainstream researchers suggest? Or is it possible that intelligent ancient civilizations inhabited our world hundreds of thousands of years ago? Recently, several discoveries seem to point to the possibility that ancient civilizations called planet Earth 'home' much sooner than previously thought.
Related Forbidden Archeology the Very Ancient History of Humankind
Source - Simple Capacity
by Ivan, April 2017
Why have mainstream researchers opted to 'ignore' details and clues which point towards the existence of civilizations that are much older than we previously believed is still an enigma for a lot of people. Evidence of civilizations that inhabited our planet 'before recorded history' can be found in all corners of the world. In Ancient Egypt, Mesoamerica and Sumeria we find written texts that speak of great civilizations, great rulers, and a 'golden age' that lasted for thousands of years.
Related Self-Mastery and Sovereignty: Reclaiming the Mind and Healing the Negative Ego | Free Your Mind from Negative Self-talk: Meditation for a Positive Mind
Intelligent civilizations inhabited Africa over 100,000 years ago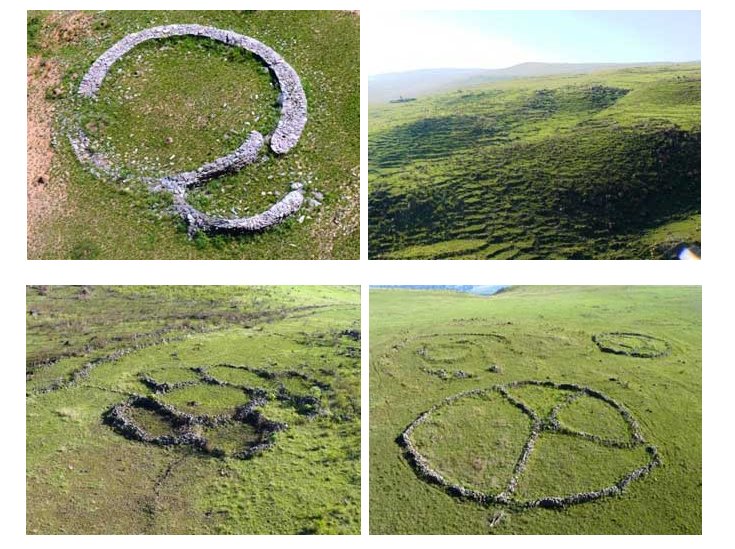 One of the best examples of these '100,000 year old civilizations' can be found in Africa. The incredible discovery was actually made in South Africa, around 150 km west of port Maputo. There, we can find the remains of a huge metropolis that measures, according to tests, around 1500 square kilometers. This ancient city is, according to researchers, part of an even larger community with about 10,000 square kilometers and is believed to have been constructed 160,000 to 200,000 years before Christ.
Related Michael Tellinger - Ancient Hidden Technology (Video) | Brian Kelly's blog
The surrounding geology is interesting due to the numbers gold mines located in the vicinity. Researchers have proposed that a vanished civilization from the distant past, could have lived and proposed in that part of the world while mining gold. researchers point to the Ancient Anunnaki.
Amazon: Previously unknown civilization discovered
Another civilizations that could predate the Inca and their ancestors. No one could have imagine that somewhere, in the remote areas of the Amazon, a lost civilizations would be found.
Rapid deforestation in combination with Google Earth has allowed the detection of 210 geoglyphs in 200 different site sites, in a strip of 250 kilometers by 10 kilometers wide in the Amazon. Just like the Nazca lines, the incredible geometric, zoomorphic and anthropomorphic designs of the Amazon can only be truly appreciated from the air. The question remains, why?
Read Also:
Siberia's 'Doorway To The Underworld' Is Getting So Big It's Uncovering Ancient Forests
Numerous remains of what is obviously part of an ancient and hitherto unknown civilization has appeared under the trees of the Amazon rain forest. According to researchers, 260 huge avenues, long irrigation canals and fences for livestock have been spotted from the air. The discovery was made in the vicinity of the border between Bolivia and Brazil.
The lost pyramids of the Amazon: Traces of a prehistoric civilization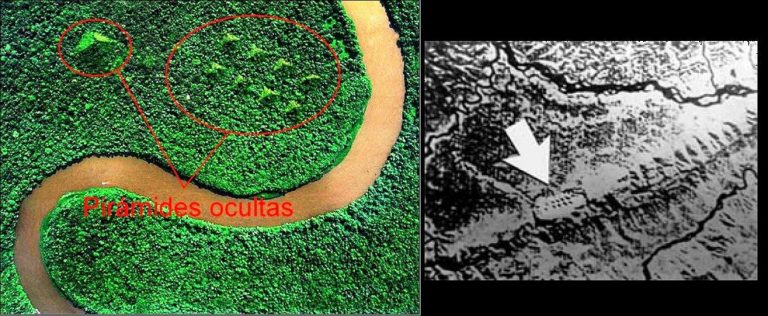 In the tangled and dense jungles of the Amazon there are numerous mysteries that could probably help us understand how ancient civilizations live in the distant past.
Even thought that several researchers believe that the Pyramids of Paratoari are truncated ridge spurs, which can take the form of natural pyramids, there are many other researchers who firmly believe that these structures were built in the distant past by a civilization that has never before been seen.
Excursions to the region found plenty of evidence of Incan inhabitance in the area, such as petroglyphs, paved roads, and platforms.
The mysterious pyramidal structures were first identified via NASA satellite photograph number C-S11-32W071-03, released in 1976. The images caused numerous researchers to venture to the Manu area of dense tropical rain forest in southeast Peru in hopes to find out whether these structures were actually built by an ancient civilization, lost in time.
Related Forbidden Archeology | The 100 Million Year Old Moab Man And Other Finds Suggest Mainstream Archeology Is Wrong
_________________________
Stillness in the Storm Editor's note: Did you find a spelling error or grammar mistake? Do you think this article needs a correction or update? Or do you just have some feedback? Send us an email at sitsshow@gmail.com with the error, headline and url.
Thank you for reading.
________________________________________________________________
Sign-up for RSS Updates:
Subscribe in a reader
Question

-- What is the goal of this website? Why do we share different sources of information that sometimes conflicts or might even be considered disinformation?
Answer

-- The primary goal of Stillness in the Storm is to help all people become better truth-seekers in a real-time boots-on-the-ground fashion. This is for the purpose of learning to think critically, discovering the truth from within—not just believing things blindly because it came from an "authority" or credible source.
Instead of telling you what the truth is, we share information from many sources so that you can discern it for yourself. We focus on teaching you the tools to become your own authority on the truth, gaining self-mastery, sovereignty, and freedom in the process. We want each of you to become your own leaders and masters of personal discernment, and as such, all information should be vetted, analyzed and discerned at a personal level. We also encourage you to discuss your thoughts in the comments section of this site to engage in a group discernment process.
"It is the mark of an educated mind to be able to entertain a thought without accepting it." – Aristotle
The opinions expressed in this article do not necessarily reflect the views of Stillness in the Storm, the authors who contribute to it, or those who follow it.
View and Share our Images.
Curious about Stillness in the Storm?
See our About this blog - Contact Us page.
If it was not for the gallant support of readers, we could not devote so much energy into
continuing this blog. We greatly appreciate any support you provide!
We hope you benefit from this not-for-profit site
It takes hours of work every day to maintain, write, edit, research, illustrate and publish this blog.
We have been greatly
empowered
by our search for the truth, and the work of other researchers. We hope our efforts
to give
back, with this website, helps others in gaining
knowledge, liberation and empowerment.
"There are only two mistakes one can make along the road to truth;
not going all the way, and not starting." — Buddha
If you find our work of value, consider making a Contribution.
This website is supported by readers like you.
[Click on Image below to Contribute]