(Dr. Michael Salla)
Officials from a highly classified U.S. Air Force space program that operates a space surveillance system around the Earth, are seriously investigating whistleblower claims, especially those stating that the U.S. Navy has secretly developed a parallel space program with kilometers-long craft belonging to eight battle groups capable of deep space operations.
Related Visit to Antarctica Confirms Discovery of Flash Frozen Alien Civilization
Source - Exopolitics
by Dr. Michael Salla, March 20th, 2017
According to secret space program whistleblower, Corey Goode, a senior official from the Air Force program who he calls "Sigmund", has been conducting "information exchanges" with Goode to learn about the alleged Navy space program and rumors of it cooperating with Nordic and other extraterrestrial groups,
Previously, Goode reported that he first encountered Sigmund in a series of military abductions that began in January 2016, when a triangular shaped antigravity spacecraft landed near his Texas home, and two Air Force personnel from the vehicle forcibly took him into the craft. Goode was subsequently interrogated and chemicals were injected into him to force him to reveal the source of his information.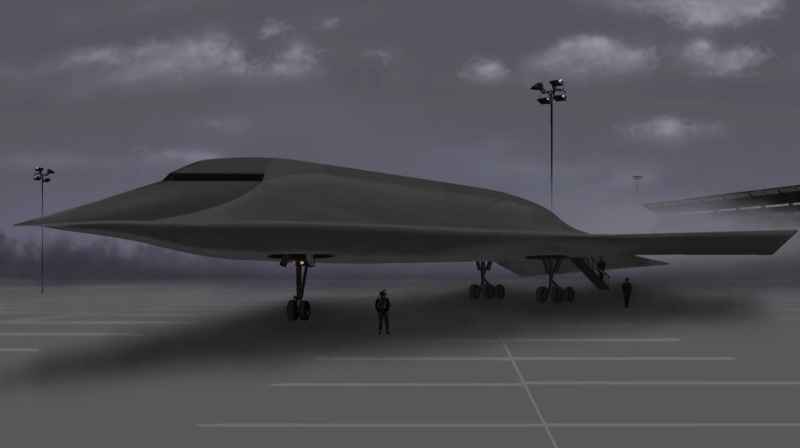 Courtesy Cosmic Disclosure/Gaia TV.
After publicly emerging in March 2015, Goode's claims had come to the attention of a highly classified Air Force Space Program, which closely cooperates with other U.S. military entities such as the National Reconnaissance Office, the National Security Agency and the Defense Intelligence Agency. Goode calls this interagency collaboration the Military Industrial Complex Secret Space Program (MIC SSP).
The MIC SSP is entirely separate to a more advanced Navy Space Program known as "Solar Warden", which Goode says he served in during a "twenty year and back" tour of duty from 1987 to 2007. In previous reports, Goode has discussed at length the activities of Solar Warden and its interactions with visiting extraterrestrial civilizations.
During the initial abductions, Sigmund was trying to ascertain the source of Goode's information which had revealed highly classified information about the MIC SSP. In earlier reports, Goode also described how Sigmund and his subordinates chemically forced Goode to out several operatives working for the Solar Warden program.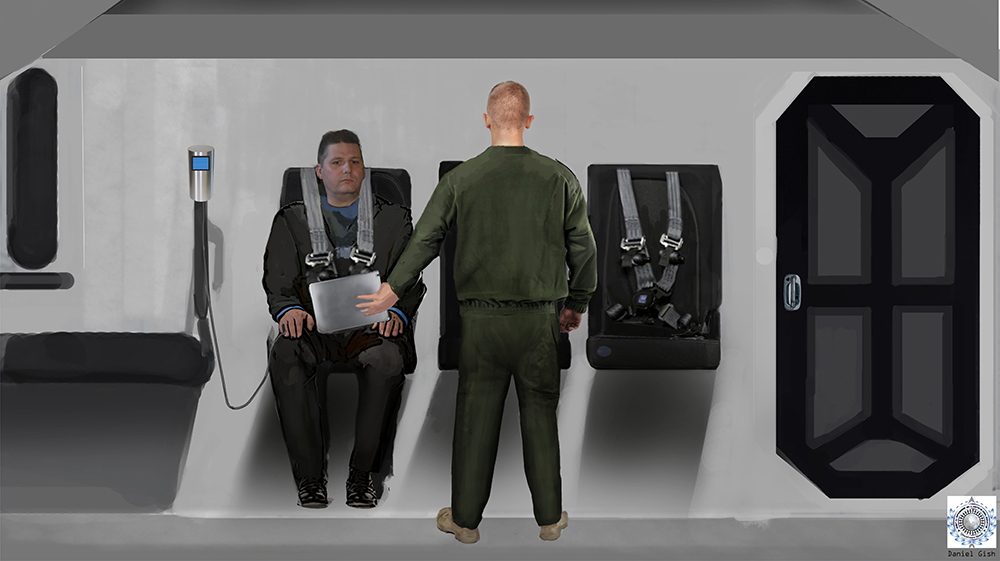 Courtesy Cosmic Disclosure/Gaia TV
The nature of Sigmund's interrogations of Goode began to significantly change when Sigmund determined that Goode's information was, at least in part, accurate, and that he was not part of a disinformation program belonging to a rogue element of the MIC SSP.
Sigmund subsequently began an "information exchange" with Goode that first occurred in "meetings" during the latter part of 2016. Goode was given information about Antarctica and the intense power struggle within the U.S. national security system involving the 2016 Presidential election. Goode wrote a report about one of these information exchanges that was published on December 11, 2016.
On March 16, Goode gave me a detailed four hour briefing about his ongoing meetings with Sigmund and/or his two subordinates from the MIC SSP, which occur on a regular basis to the present day. The information provided by Goode was originally going to be released in Endgame 3, and was passed on to me in order to get the information out.
The scope of the information revealed by Goode is breathtaking in its national security implications for the U.S. and the rest of the planet. Consequently, this summary will be the first in a series of articles describing the information Goode has acquired through his "information exchanges" with Sigmund and/or his subordinates, and the latest activities participated in by Goode.
The overall context for the "information exchanges", according to Goode, was Sigmund's anger over the fact that his MIC SSP was out of the loop concerning activities in deep space involving extraterrestrial life and technology. The possible existence of a more powerful Navy program operating in deep space, with technologies far more advanced than anything possessed by the MIC SSP, was of particular concern to Sigmund.
Sigmund's MIC SSP is primarily confined to near Earth operations (500 miles altitude) utilizing at least two operational space stations capable of hosting several hundred personnel, and several squadrons of TR-3B's that service the stations. This is consistent with a briefing President Ronald Reagan received in 1985, and later published in
The Reagan Diaries
, where he was told that the U.S. has the capacity to place 300 astronauts in space.
Lunch with 5 top space scientists. It was fascinating. Space truly is the last frontier and some of the developments there in astronomy etc. are like science fiction, except they are real. I learned that our shuttle capacity is such that we could orbit 300 people [p.334].
Reagan had been briefed about the MIC SSP and was greatly impressed by its capabilities.
In addition, Goode says that the MIC SSP maintains small bases on the moon and Mars but these are secondary in relationship to its primary mission of near-Earth surveillance and operations.
Goode says that Sigmund and MIC SSP personnel were all told that they were "the tip of the spear" when it came to the deployment of advanced military technologies in space, but had now learned that they were just the "f…ing Coast Guard"!
Sigmund's fury over lies told to him and other MIC SSP personnel led to angry confrontations with his superiors. This further resulted in Sigmund initiating a serious investigation into Goode's claims, along with those more recently provided by William Tompkins through interviews and his book
Selected by Extraterrestrials
, which specifically details the U.S. Navy Space Program and its cooperation with Nordic extraterrestrials.
Significantly, according to Goode, Sigmund is now conducting a similar type of investigation to my own recently completed one, done for my March 2017 book,
The US Navy's Secret Space Program and Nordic Extraterrestrial Alliance
. Sigmund's investigation also involves historical document searches, along with interviewing Navy personnel that have potential knowledge of a Navy Space Program that was secretly constructed in parallel with the creation of the MIC SSP.
After eliminating a number of possible sources for Goode's impressive body of information, Sigmund has now reached the conclusion that there are two remaining explanations for what Goode's revelations. The first is that a visiting group of "Nordic extraterrestrials", known to the MIC SSP, is manipulating Goode through mind control and feeding him accurate information for an unknown agenda.
The second is that Goode is genuinely associated with a Navy-run secret space program, which is part of a "Secret Space Program Alliance", and he is also working with a visiting group of extraterrestrials called the Sphere Being Alliance.
Sigmund began his information exchanges with Goode in part to further investigate Goode's claims, thus helping to determine which of the two explanations would prove to be more accurate.
CONTINUE READING @ exopolitics.org
Books by Dr. Michael Salla:
_________________________
Stillness in the Storm Editor's note: Did you find a spelling error or grammar mistake? Do you think this article needs a correction or update? Or do you just have some feedback? Send us an email at sitsshow@gmail.com with the error, headline and url.
Thank you for reading.
________________________________________________________________
Sign-up for RSS Updates:
Subscribe in a reader
Question

-- What is the goal of this website? Why do we share different sources of information that sometimes conflicts or might even be considered disinformation?
Answer

-- The primary goal of Stillness in the Storm is to help all people become better truth-seekers in a real-time boots-on-the-ground fashion. This is for the purpose of learning to think critically, discovering the truth from within—not just believing things blindly because it came from an "authority" or credible source.
Instead of telling you what the truth is, we share information from many sources so that you can discern it for yourself. We focus on teaching you the tools to become your own authority on the truth, gaining self-mastery, sovereignty, and freedom in the process. We want each of you to become your own leaders and masters of personal discernment, and as such, all information should be vetted, analyzed and discerned at a personal level. We also encourage you to discuss your thoughts in the comments section of this site to engage in a group discernment process.
"It is the mark of an educated mind to be able to entertain a thought without accepting it." – Aristotle
The opinions expressed in this article do not necessarily reflect the views of Stillness in the Storm, the authors who contribute to it, or those who follow it.
View and Share our Images.
Curious about Stillness in the Storm?
See our About this blog - Contact Us page.
If it was not for the gallant support of readers, we could not devote so much energy into
continuing this blog. We greatly appreciate any support you provide!
We hope you benefit from this not-for-profit site
It takes hours of work every day to maintain, write, edit, research, illustrate and publish this blog.
We have been greatly
empowered
by our search for the truth, and the work of other researchers. We hope our efforts
to give
back, with this website, helps others in gaining
knowledge, liberation and empowerment.
"There are only two mistakes one can make along the road to truth;
not going all the way, and not starting." — Buddha
If you find our work of value, consider making a Contribution.
This website is supported by readers like you.
[Click on Image below to Contribute]