Source - Discerning the Mystery
by Shem El-Jamal, February 3, 2017
The testimonies of Heather Sartain made the previous episode quite interesting to watch. Not only were Ms. Sartain's accounts congruent with those we have heard thus far, but they offer new and unheard-of information as well.
As we learned in the last episode, Sartain was fortunate enough to have a front row seat in the world of UFOs and ET interactions with Earth humanity. Since her father was a high-ranking contractor who worked for Lockheed Martin during her childhood, she was able to hear his firsthand accounts of what it was like to work alongside alien spacecraft as well as interactions with ETs.
During this episode, we hear further detail of the stories her father told her and the rest of the family regarding his experience working in classified military projects.

* * * * *

Revealing Hidden Technology with Heather Sartain
David Wilcock: All right. Welcome back to "
Cosmic Disclosure
". I'm your host,
David Wilcock
. We're here with Corey Goode and our special guest, Heather Sartain, whose father worked for Lockheed Martin, a well-known defense contractor, and who decided to tell her some things that he probably shouldn't have, but we're all very glad that he did.
Cosmic Disclosure with David Wilcock and Corey Goode - Lifting the Military Industrial Curtain with Heather Sartain
Now, he's talking with his buddies in your house, and you had mentioned in our previous episode that they discussed craft that had been reverse-engineered.
Now, that's a very common thing we hear about in UFOlogy, but I'm interested in starting today on what you heard specifically about this particular subject when you were hearing them talk.
Heather Sartain: The craft that had been recovered in Roswell, New Mexico – and that's not the only place there has been a crash.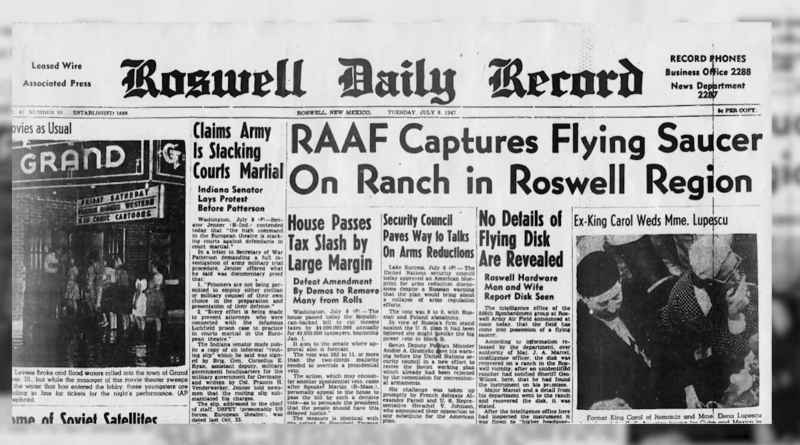 That crash occurred in 1947. And there have been other places, especially out in the desert, where craft have been recovered.
The government, the military, has housed them underground at Ellington Air Force Base, as well as at Area 51.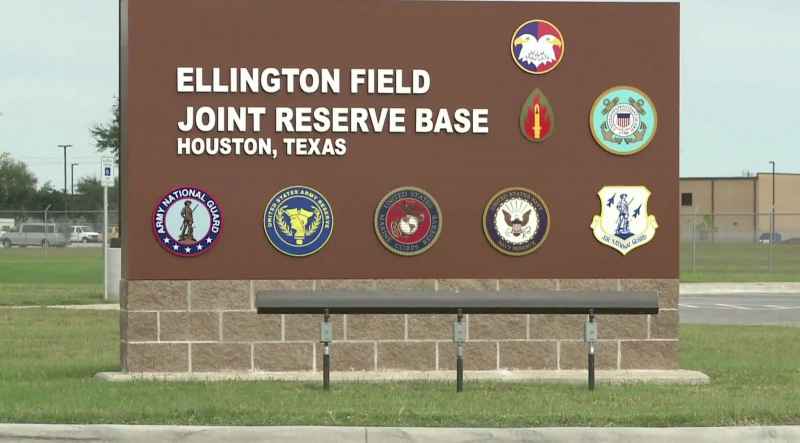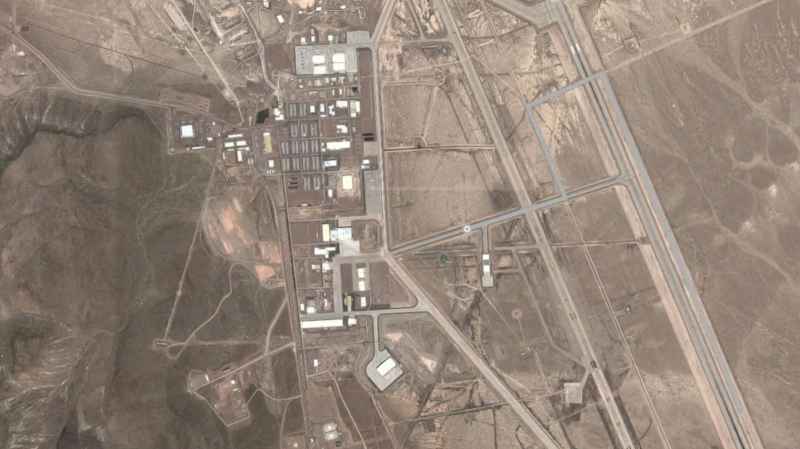 And they have been able to turn on the mechanisms that control the craft, and, of course, there's a lot of very intelligent engineers available to reverse-engineer this technology.
And it's just like if you were to take a cell phone, and you're from another century, and you're a smart person, and you understand how electricity works, perhaps, you can reverse-engineer a cell phone.
* * * * *
Note:
At this point, it is no surprise that further intelligence is coming forward to corroborate the information on subterranean civilizations. This is a topic that is written about in the ancient texts of numerous civilizations from around the world. The Hopi as well as the ancient manuscripts of India speak of the inner world where various types of people dwell.
Cosmic Disclosure with Corey Goode and David Wilcock - Founders of Solar Warden with William Tompkins
In more modern times, we hear accounts of encounters with subterranean civilizations. Some of these encounters have been friendly, though a few have been hazardous. The accounts of former operatives of the underground bases near Dulce, New Mexico are among the more detailed accounts which exist. These stories range from interactions with Greys to those of extended working relationships between the Tall Whites and the U.S. military.
These accounts have been greatly complimented by the amount of detail we receive from the Cosmic Disclosure series. To date, this series has connected numerous dots within the field of UFOlogy and have helped clear up many issues for audience members.
* * * * *
David: Did he ever talk to you about some of the hurdles that they had to go through in order to be able to run the craft? Was there anything unusual about the technology?
Heather: The unusual things I heard him tell me about the technology, it's very quiet, it's very powerful. It works off electromagnetic energy.
There's a reason why most of these craft are metallic. That metal is not commonly found here. It's actually a manufactured material, and it's not manufactured here.
So this is manufactured in another planet or solar system by other groups of aliens.
David: Were there unusual alloys in the metal?
Heather: It was a mixture of metals, from what I understand, and they have a high density. Some have lower density. So there's been a number of different craft that have been recovered over the years.
David: Did you ever hear about scandium aluminum or bismuth or any of those elements?
Heather: Oh, it's funny you mention that, because a student of mine just found some bismuth . . .
David: Oh, really?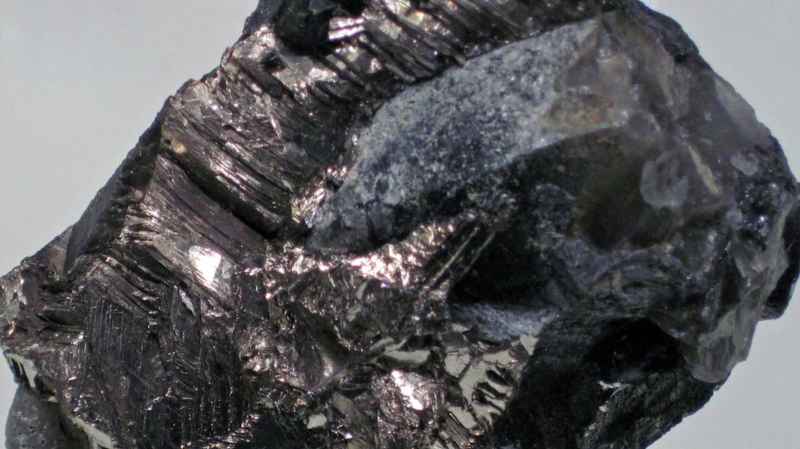 Heather: . . . and they thought it was a meteor, and they brought some to class.
David: Oh! How about that!
Heather: Yeah, it's very unusual. In fact, I took it to one of the planetary scientists at NASA for analysis, and it's all bismuth. They don't know where this came from. It's a very strange conglomerate of material.
Cosmic Disclosure with David Wilcock and Corey Goode - Exploitation of E.T. Technology with Sergeant Clifford Stone
David: So, Corey, when she mentions high-density alloys, high-density materials and being built outside our solar system, or at least off-planet, does that conform with some of the things you've heard about the composition of these craft?
Corey: I know that they were exotic alloys, but I don't recall that much of what I was reading about the metallurgy.
Heather: I understand part of it, from what he told me, is for protection when they enter our atmosphere. And they have the ability to enter the atmosphere very quick, so high velocity, and the metal can withstand the frictional forces.
David: And you mentioned in the previous episode that the Greys are programmable robot types, but that sometimes they miscalculate their entry.
Heather: Yeah, their minds are programmed. Their minds are similar to ours, but they're more computer-like. There's more electronic materials that are going on inside their bodies, although some are very biologically built.
So if you think about DNA being the unit of how everything's built and as being a communication to RNA on how to make a cell, their bodies are capable of regenerating a lot of parts on their own, sort of like how ours are, except they are programmed by higher alien races, and they are able to control the craft as if they're they CPU on the craft controlling the movements of it.
CONTINUE READING @ discerningthemystery2000plus.blogspot.com
_________________________
Stillness in the Storm Editor's note: Did you find a spelling error or grammar mistake? Do you think this article needs a correction or update? Or do you just have some feedback? Send us an email at sitsshow@gmail.com.
Thank you for reading.
________________________________________________________________
Sign-up for RSS Updates:
Subscribe in a reader
Question

-- What is the goal of this website? Why do we share different sources of information that sometimes conflicts or might even be considered disinformation?
Answer

-- The primary goal of Stillness in the Storm is to help all people become better truth-seekers in a real-time boots-on-the-ground fashion. This is for the purpose of learning to think critically, discovering the truth from within—not just believing things blindly because it came from an "authority" or credible source.
Instead of telling you what the truth is, we share information from many sources so that you can discern it for yourself. We focus on teaching you the tools to become your own authority on the truth, gaining self-mastery, sovereignty, and freedom in the process. We want each of you to become your own leaders and masters of personal discernment, and as such, all information should be vetted, analyzed and discerned at a personal level. We also encourage you to discuss your thoughts in the comments section of this site to engage in a group discernment process.
"It is the mark of an educated mind to be able to entertain a thought without accepting it." – Aristotle
The opinions expressed in this article do not necessarily reflect the views of Stillness in the Storm, the authors who contribute to it, or those who follow it.
View and Share our Images.
Curious about Stillness in the Storm?
See our About this blog - Contact Us page.
If it was not for the gallant support of readers, we could not devote so much energy into
continuing this blog. We greatly appreciate any support you provide!
We hope you benefit from this not-for-profit site
It takes hours of work every day to maintain, write, edit, research, illustrate and publish this blog.
We have been greatly
empowered
by our search for the truth, and the work of other researchers. We hope our efforts
to give
back, with this website, helps others in gaining
knowledge, liberation and empowerment.
"There are only two mistakes one can make along the road to truth;
not going all the way, and not starting." — Buddha
If you find our work of value, consider making a Contribution.
This website is supported by readers like you.
[Click on Image below to Contribute]