(Stillness in the Storm Editor) Here is an enhanced version of the Live From Shasta roundtable hosted by myself (Justin Deschamps) and the Groovie Bean, Yvonne Palermo. Joining us on the panel for the first hour that evening was Rob Potter, Laura Eisenhower, Dr. Michael Salla, and Corey Goode.
For the second hour, we were joined by Emma Gold (Roger) from Full Disclosure Now, Kauilapele, and briefly towards the end, Derrick Faust (ET orb watcher) and Eric Raines (Implant Removal specialist). In our usual Looking out from Within style, we discussed the deeper meanings and interpretations of the data presented in the first hour. We especially focused on the meaning of doing the inner work as well as the shockingly small number of 300,000 people ready for ascension or harvest, as disclosed by Corey Goode in a recent update.
Here is a youtube archive of that show.
Thanks to the
Full Disclosure Now
team for providing an enhanced version of the recording or ease of listening.
Show Information:

Corey Goode
Identified as an intuitive empath (IE) with precognitive abilities, Corey Goode was recruited through one of the MILAB programs at the young age of six. Goode trained and served in the MILAB program from 1976-1986/87. Towards the end of his time as a MILAB he was assigned to an IE support role for a rotating Earth Delegate Seat (shared by secret earth government groups) in a "human-type" ET Super Federation Council.
MILAB is a term coined for the military abduction of a person that indoctrinates and trains them for any number of military black ops programs.
Goode's IE abilities played an important role in communicating with non-terrestrial beings (termed "interfacing") as part of one of the Secret Space Programs (SSP). During his 20 year service he had a variety of experiences and assignments including the Intruder Intercept Interrogation Program, Assignment to the ASSR "ISRV"– Auxiliary Specialized Space Research, Interstellar Class Vessel, and much more. This all occurred in a "20 and Back" agreement from 1986/87-2007 with recall work until the present day.
Goode now works in the information technology and communications industry with 20 years' experience in hardware and software virtualization, physical and IT security, counter electronic surveillance, risk assessment, and executive protection, and served in the Texas Army State Guard (2007-2012), C4I (Command, Control, Communications, Computation & Intelligence). The time in the Texas Military Forces was unrelated to the Secret Space Program Service.
Goode continues his IE work now and is in direct physical contact with the Blue Avians (of the Sphere Being Alliance) who have chosen him as a delegate to interface with multiple ET Federations and Councils on their behalf, liaison with the SSP Alliance Council, and to deliver important messages to humanity.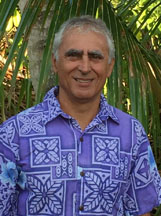 Dr Michael Salla
Dr. Michael Salla is the author of Galactic Diplomacy: Getting to Yes with ET, the first book to describe principles of citizen diplomacy with extraterrestrial life. His most recent book is the Amazon best seller, "Insiders Reveal Secret Space Programs and Extraterrestrial Alliances".
He previously worked in international diplomacy as a professor and researcher in American University's School of International Peace and Conflict Resolution (1996-2004). He has authored/edited a total of eight books dealing with international politics, peace research, and extraterrestrial life. His is one of the founders of exopolitics research and is owner of the popular website
exopolitics.org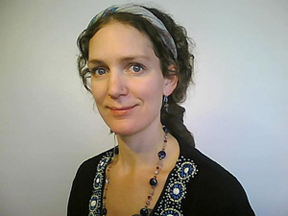 Laura Eisenhower
Laura Eisenhower is a Global Alchemist, Cosmic Mythologist and Intuitive Astrologist. She is an internationally acclaimed speaker who has presented her work world wide. Laura is the great-granddaughter of President Dwight David Eisenhower. She is considered by many to be one of North America's leading researchers on: Health, Exopolitics, Alchemy, Metaphysics, and Galactic History. Laura works to free us from the 3-D holographic time-loop and False Archonic systems and as a whistleblower, she exposes hidden agendas so we can take our power back. Feeling a calling regarding her mission since she was a child, she has gained incredible insight through experience, psychic development and research, about how to guide us into higher Earth energies. Her passion is to inspire unity consciousness, restore our Avatar blueprint and bring us back to the Pleroma/Zero point field, the totality of our divine powers.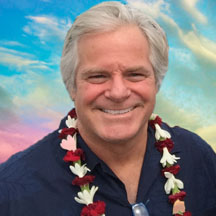 Rob Potter
Rob has been researching healing and consciousness for over 40 years. He has given seminars all over the world including Egypt, Canada, Europe and USA. He has a website called The Promise Revealed. You may enjoy many interviews Rob has done for their stations including on coast to coast on his website :
www.thepromiserevealed.com
This website tells robs Story and has many revelations about Planetary liberation and the advanced healing technologies. Many of which involve Pyramids, Sacred Geometry, Crystals, Lasers and Tesla coils. He has a weekly radio shows called "The Victory of Light "Radio Show. The show is on Thursdays at 5PM PST and 8PM EST on
www.pyramidonenetwork.com
on from 7-8pm Eastern time/ 4-5pm Los Angeles time.
He has been experiencing UFO contacts since 1975. He was ordained into the Royal Order of Melchizadech through the Venusian Commander Valiant Thor. He is working with a fellow Contactee named Cobra to prepare people for the "Event". Rob has authored much of the information and important work that can be found on
www.prepareforchange.net
. He has traveled extensively is search for truth and has spent time with Sai Baba in India and has been taught Kriya Yoga by Babaji.
At 22 Rob was invited to the desert by the Ascended "Master Hilarion" via Gabriel Green to meet a "Teacher".
The "Teacher" was one of the ET's original earth military allies. He experienced his first physical contact with 3 witnesses present. Rob has spent much of his time studying the extra-terrestrials. He has met several ET's in person. He has done many radio and newspaper interviews on sharing the profound aspects of the ongoing process we know as Interplanetary Cultural Exchange. Rob loves sharing advanced healing and manifestation technologies utilizing light sound and color in conjunction with tesla coils, scalar waves, Quantum entanglement technologies, pyramidal arrays and sacred geometry crystal chambers.
PYRAMIDS
Rob is considered an expert in Pyramidology and the uses of crystals and Lasers for advanced quantum field healing. Rob is sharing the healing technology given to Fred Bell during his over 35 year of developing and making these devices. He was inside The Kings Chamber in Egypt on Dec. 21st 2012. Rob was recently also in Bosnia with JJ Hurtak and Dr Sam Osmanagich the discoverer of the world's largest known pyramid. He also has an annual summer Conference series in Mt Shasta California that this year had over 150 guests. This years 2016 summer conference Rob will introduce Luis Maertens the man who meets spiritual beings from Venus, Tau Ceti, The Pleiades and the retreats of the Great White Brother Sisterhood and the to share the message of love and peace.
Robs Spiritual Heritage and Cosmic Destiny Presentations
Rob is available for speaking engagements and shares the latest developments and plans for the liberation of planet from Inter Dimensional Galactic Federation of Light and the Ascended Masters. Rob often demonstrates his Star Gate portal technology to help people actually develop and experience their own spiritual bodies or Merkahbah conscious field. This "Promise Pyramid Healing System" will actually help you understand quantum physics of how to integrate feeling and thought to accelerate the manifestation. This process of manifestation is sometimes called the secret and Rob will explain this in great detail.
Rob may also speak about his personal physical contacts with different ET groups. He will answer all questions related to the individual and planetary Ascension process, as well as any questions about the "Event" Rob plans to share the science of Kriya yoga and the Rainbow Vortex Meditation.
Robs will share revelations on The Galactic Federations views of earth and it history considered vital to a balanced perspective on the earth situation at this critical juncture our growth.
Rob will explain how Star Gate Portal technology designed to heal the planet. The sharing of understanding of the many different ET races, their historical interaction with earths peoples and the ancient scriptures including the Bible, the Dead Sea Scrolls, the Mayan calendar and the Vedas is a wonderful aspect of Rob's work.
The historical aspect of these many spiritual lineages of light is a revelation that can allow us to all work together. Robs presentations will clear up many of the hidden and dark agendas and how we can overcome these negative plans by invoking the light. Working with the GFL towards peaceful resistance and service to others are keys to the earth's destiny liberation from tyranny.
" We the ground crew and light workers of the world must unite and play our part in the awakening of humanity. Our efforts can hasten the day of liberation and ease the earth through the process of birth into a new and the exciting day of reunion for humanity. Love peace prosperity for all is part of this plan and we must begin to take part in this transition. Our good works and loving service is required in any way we feel called to serve."
_________________________
Stillness in the Storm Editor's note: Did you find a spelling error or grammar mistake? Do you think this article needs a correction or update? Or do you just have some feedback? Send us an email at sitsshow@gmail.com.
Thank you for reading.
_________

________________________________________________________________


Sign-up for RSS Updates:
Subscribe in a reader
View and Share our Images.
Curious about Stillness in the Storm?
See our About this blog - Contact Us page.
If it was not for the gallant support of readers, we could not devote so much energy into
continuing this blog. We greatly appreciate any support you provide!
We hope you benefit from this not-for-profit site
It takes hours of work every day to maintain, write, edit, research, illustrate and publish this blog.
We have been greatly
empowered
by our search for the truth, and the work of other researchers. We hope our efforts
to give
back, with this website, helps others in gaining
knowledge, liberation and empowerment.
"There are only two mistakes one can make along the road to truth;
not going all the way, and not starting." - Buddha
If you find our work of value, consider making a Contribution.
This website is supported by readers like you.
[Click on Image below to Contribute]