For your consideration, here is the latest update from Ken.
Iran released a film claiming that the Imam Mahdi (the messiah of islam) will reveal himself very soon. The reaction from western christian media, which is the video linked below, is quite interesting.
Click here for previous updates
Related 2016 Agenda for Disclosure? | The Opening of Pandora's Suitcase
Source - Redefining God
Behold two Jews pretending to be Christians who are talking about the Muslim Messiah, the Imam Mahdi…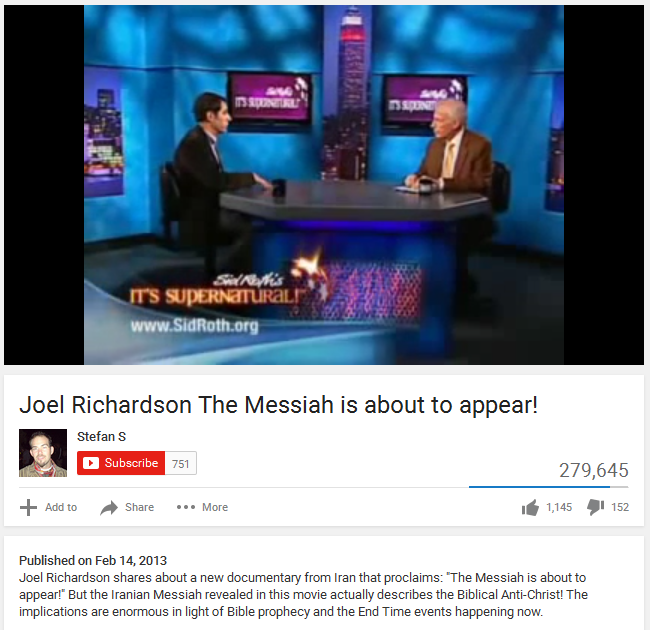 …
Link
According to the script the Cabalist Jews have written, the
Imam Mahdi
will be unveiled at roughly the same time Putin is declared the Mashiach/Christ (so around this September). And since it is the Jews and their Muslim agents who will promote and control the Mahdi, Jewish End Times propagandists like Joel Richardson and Sid Roth are telling us exactly what they have planned for him: he will unite the Muslims and lead them to destruction in the Battle of Armageddon. If the Jews are able to pull this off, Islam – and a great many Muslims – will be dead in 7 years and 8 months.
There is a great deal of information to come about this plot and the Mahdi. Check back daily for addenda to this entry.
Love always…
_________

Source:
http://redefininggod.com/2016/01/globalist-prophecy-watch-update-5-dear-muslims-the-jews-will-use-the-imam-mahdi-to-destroy-you/
________________________________________________________________
Sign-up for RSS Updates:
Subscribe in a reader
View and Share our Images.
Curious about Stillness in the Storm?
See our About this blog - Contact Us page.
If it was not for the gallant support of readers, we could not devote so much energy into
continuing this blog. We greatly appreciate any support you provide!
We hope you benefit from this not-for-profit site
It takes hours of work every day to maintain, write, edit, research, illustrate and publish this blog.
We have been greatly
empowered
by our search for the truth, and the work of other researchers. We hope our efforts
to give
back, with this website, helps others in gaining
knowledge, liberation and empowerment.
"There are only two mistakes one can make along the road to truth;
not going all the way, and not starting." - Buddha
If you find our work of value, consider making a Contribution.
This website is supported by readers like you.
[Click on Image below to Contribute]