Earlier this week, an armed militia took over Malheur National Wildlife Refuge In Response To Government Tyranny and Oppression. In that report, there is a detailed account provided by one of the ranchers.
Here is a short summary:
The short summary is: in an effort to draw attention to a ridiculous arrest of a father and son pair of Oregon Ranchers ("Dwight Lincoln Hammond, Jr., 73, and his son, Steven Dwight Hammond, 46,) who are scheduled to begin five year prison sentences (turning themselves in tomorrow January 4th 2016), three brothers from the Cliven Bundy family and approximately 100/150 (and growing) armed militia (former U.S. service members) have taken control of Malheur Wildlife Refuge Headquarters in the wildlife reserve. They are prepared to stay there indefinitely.
Since that time, I have received several articles discussing the involvement of Hillary Clinton and her role in secretly trading uranium to the Russians in order to fund her presidential bid.
The following article is a summary of these points. The author, Dave Hodges, refers to the New York times several times, yet never includes the articles he is referring to. In my efforts to fact check this story, I found the following New York times articles:
Cash Flowed to Clinton Foundation Amid Russian Uranium Deal
Donations to the Clinton Foundation, and a Russian Uranium Takeover
And I also find this article from Business Insider:
The truth about the Hillary Clinton-Russia-Uranium 'scandal'
These links should help vet what is claimed by Hodges below.
By all accounts, this appears to be part of a generational effort to acquire and use Uranium for various purposes. The Bureau of Land Management (BLM) is the agent through which these hidden powers act.
This story is also much more than just a dodgy campaign financing issue. It is literally a battle for freedom between the people and an oppressive government. If one were to take the time to gain a complete understanding of all the issues, they would have acquired personal knowledge of why the current government is illegitimate, and why a stand against it is required to ensure freedom and prosperity for future generations.
Related How the Cabal Maintains Their Power And What You Need To Do To Stop It - Un-Consent | Beyond BRICS: Exposing the Rats
Source - The Common Sense Show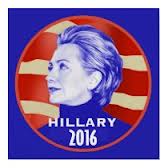 When Donald Trump accused Clinton and Obama of creating ISIS, he was absolutely 100% correct. This fact was undeniably established in 2015 when I interviewed former Army Special Operations Officer and advisor to George W. Bush, Scott Bennett. However, this is merely the starting point of this article.
A Treasonous Conspiracy of Monumental Proportions
Both the Bundy and Hammond Ranch affairs is about control of significant amounts of uranium and the BLM is willing to shed blood in order to procure this uranium for very nefarious purposes.
This article will unequivocally implicate Hillary Clinton in her role of deliberately committing abject treason against the people of the United States through the illegal appropriation of uranium, at both the Bundy and the Hammond ranches and then selling the uranium to the Russians in order to help fund her presidential run through a largely untraceable offshore account.
I am taken back by the brazenness of the plot. I am even further taken back by the fact this event, as the reader will soon learn, was reported in the New York Times as well as other mainstream media outlets. Is it really necessary to point out that the uranium that Clinton, and the fact that it is subsequently being sold to the Russians, could potentially be used against the American people and its military, in the form of nuclear weapons, and this blood money is helping to fund the presidential campaign of a political despot of epic proportions.
Please walk through with me the progression of the events and facts related to this story which accurately casts Hillary Clinton into the light as the single biggest femme fatale traitor in American History.
Making the Connections Between the Bundy and Hammond Ranches and the Presence of Coveted Uranium
Go to the youtube channel owned by dutchsinse. He makes a very compelling case that several ranches, not just Bundy's and Hammond's have been under assault in order to procure precious metals. In the following youtube video, dutchsinse asks the following question:
"Let's just call it what it is. Human greed is at stake here. Who is going to get the gold back there in the back country? Who is going to get the uranium?"
One of the big problems in America today is that "public servants" like Hillary Clinton actually represent a foreign enemy masquerading as a domestic public servant.
I will go one step further than Donald Trump's assertion that Clinton and state that Hillary Clinton is this generation's Ethel Rosenberg.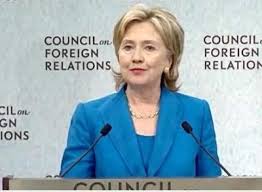 Hillary Clinton, the Ethel Rosenberg of her generation. Clinton sold uranium to the Russians while serving as the Secretary of State and this is what both the Bundy and the Hammond Ranch Affair is all about. And there is nothing to suggest that these nefarious acts aren't still ongoing.
A former key member of the Obama administration and current Presidential candidate, Hillary Clinton, has proven herself to be the Ethel Rosenberg of her generation. You may recall your U.S. history as Ethel Rosenberg sold nuclear secrets to the Soviet Union at the height of the Cold War. In an act every bit as egregious as Ethel Rosenberg's treason, Hillary Clinton sold uranium to the Russians while serving as the Secretary of State. Ironically, the original source on this treasonous act committed by Clinton was none other than the liberal rag we call the New York Times.
The proof is undeniable that Hillary Clinton committed the treasonous act of selling uranium to the Russians while Secretary of State, as reported in the New York Times. The Russian blood money, as reported, is being held in an offshore account and is being used to fund her run for the Presidency.
From the New York Times….
The New York Times further asserts that members of the Canadian mining industry, who have supported Clinton's campaign, financed and sold off to the Russians a company known as Uranium One. Uranium One is directly responsible for transferring uranium from BLM land to the Russians through an off-shore holding company. Again, according to the NY Times, the Russians, through three separate transactions, acquired Uranium One, while paying off the Clintons and their Canadian partners from 2009-2013. The business deal also involved paying Bill Clinton $500,000 dollars for a speech on energy which was delivered in Moscow.
Conclusion
If one wants to understand how a 73 year old rancher could be sentenced, as a terrorist, to five years in prison for overseeing a controlled burn, for legitimate purposes, I just told you all you need to know.
Hillary Clinton, the Benghazi murders, 36,000 national security emails on her private computer and now this? And some of you would have the country believe that I am opposed to Hillary Clinton because she is a woman. God help us!
_________

Source:
________________________________________________________________
Sign-up for RSS Updates:
Subscribe in a reader
View and Share our Images.
Curious about Stillness in the Storm?
See our About this blog - Contact Us page.
If it was not for the gallant support of readers, we could not devote so much energy into
continuing this blog. We greatly appreciate any support you provide!
We hope you benefit from this not-for-profit site
It takes hours of work every day to maintain, write, edit, research, illustrate and publish this blog.
We have been greatly
empowered
by our search for the truth, and the work of other researchers. We hope our efforts
to give
back, with this website, helps others in gaining
knowledge, liberation and empowerment.
"There are only two mistakes one can make along the road to truth;
not going all the way, and not starting." - Buddha
If you find our work of value, consider making a Contribution.
This website is supported by readers like you.
[Click on Image below to Contribute]