Related Cosmic Disclosure Season 2 - Episode 12: SSP Sciences - Summary and Analysis | Corey Goode and David Wilcock
Source - Expolictics
The National Reconnaissance Office (NRO) controls cloaked space stations in near Earth orbit that use technologies as much as 50 years ahead of what is found on the International Space Station, according to secret space program whistleblower, Corey Goode. There are plans to publicly announce the existence of these large orbiting space stations as part of limited disclosure scenario to hide the existence of even more advanced space programs that
Goode and other whistleblowers claim
to have directly participated in.
In the most recent episode of Cosmic Disclosure, Goode reveals what he learned about the NRO's involvement in running classified space stations that conduct surveillance of both the Earth and the Solar System.
The NRO was recently in the news with its declassification of its involvement in an attempt to set up a manned space station for espionage purposes in 1963. The Manned Orbiting Laboratory, which was to use a Gemini space capsule and a secret corps of military astronauts, would have housed NRO spying equipment.
The U.S. Air Force (USAF) was ostensibly in charge of the Manned Orbiting Laboratory program, but it was really run by the NRO which had been officially created in September 1961 due to anunsuccessful USAF satellite program. From its inception, the NRO's purpose was to conduct high altitude and near Earth orbit surveillance. The USAF/NRO claimed that the Manned Orbiting Laboratory was cancelled in 1969 because unmanned satellites were far cheaper.
In contrast, the Soviet Union decided to merge plans for military space stations dedicated to espionage with its civilian space program. It placed the first manned station in space with Salyut 1 in 1971. The U.S. would follow soon after with Skylab in 1973; a civilian NASA program, which officially was the first manned U.S. space station according to conventional historians.
Skylab ran until 1979 and was dedicated to scientific research. The world was left believing that the NRO and U.S. military relied solely on spy satellites for conducting surveillance from near Earth orbit.
The U.S. Space Shuttle program began in 1981, and conducted a variety of low Earth orbit missions such as placing satellites in space. From 1979, up until the arrival of the first U.S. astronauts at the International Space Station in 2000, the U.S. did not have a manned station in space according to the official public record. Yet, a passage in the diaries of President Ronald Reagan indicated that there was indeed a permanent U.S. presence in near Earth orbit.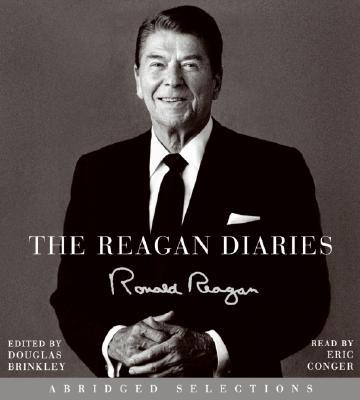 On June 11, 1985, Reagan wrote:
Lunch with 5 top space scientists. It was fascinating. Space truly is the last frontier and some of the developments there in astronomy etc. are like science fiction, except they are real. I learned that our shuttle capacity is such that we could orbit 300 people [p.334].
NASA's Space Shuttle program at the time held a maximum of eleven people per shuttle, and only five were built for space flight. Even if all five took off fully loaded, it would be impossible to place and maintain 300 astronauts in orbit. Reagan had publicly revealed that the U.S. had a secret fleet of military spacecraft that could send up to 300 people to one or more secret space stations in near Earth orbit.
Reagan's admission is striking evidence that the NRO and USAF had secretly gone ahead in building permanent manned platforms in space that could conduct intelligence gathering and other military tasks. While the public was notified about the cancellation of the Manned Orbiting Laboratory in 1969, it was not informed that the NRO and USAF had secretly gone ahead with plans for a replacement program.
The NRO is formally part of the Department of Defense, and has been traditionally directed by the Under Secretary of the USAF. In 1982, the USAF Space Command was created, and it became the new institutional cover for secret space stations built in collaboration with the NRO.
Information about the NRO and its surveillance activities in Earth orbit is notoriously sparse. It wasn't until 1992 that the existence of the NRO itself was even publicly acknowledged. Its association with military spy satellites was initially revealed, but not its association with the aborted Manned Orbiting Laboratory program until the recent declassification.
Goode's testimony in Cosmic Disclosure sheds much light on what the NRO has been really doing in space. He discussed in some detail the NRO's role in maintaining manned space platforms in Earth orbit.
In contrast to more classified space programs which Goode and other whistleblowers claim to have worked with that maintain bases on the Moon, Mars, and deep space fleets, the NRO run space program is primarily limited to near Earth orbit missions. Goode said:
There are space stations that are in near-Earth orbit, upper near-Earth orbit, that are a little bit more advanced than the ISS that they're flying to and from,
Goode insists that personnel involved in the NRO-run space program genuinely believe that it uses the most advanced technologies available to the military industrial complex. He claims that the manned orbital space stations manned by the NRO are effectively a cover program for more highly classified programs that he worked on from 1987 to 2007 that maintain off-world bases and interplanetary fleets.
_________

Source:
________________________________________________________________
Sign-up for RSS Updates:
Subscribe in a reader
View and Share our Images.
Curious about Stillness in the Storm?
See our About this blog - Contact Us page.
If it was not for the gallant support of readers, we could not devote so much energy into
continuing this blog. We greatly appreciate any support you provide!
We hope you benefit from this not-for-profit site
It takes hours of work every day to maintain, write, edit, research, illustrate and publish this blog.
We have been greatly
empowered
by our search for the truth, and the work of other researchers. We hope our efforts
to give
back, with this website, helps others in gaining
knowledge, liberation and empowerment.
"There are only two mistakes one can make along the road to truth;
not going all the way, and not starting." - Buddha
If you find our work of value, consider making a Contribution.
This website is supported by readers like you.
[Click on Image below to Contribute]