Update 19A, you can find the previous update here.

Source -  Redefining God 
Is Panos Kammenos, seen here with Nigel Farage, the Mises Mafia's man in Greece?…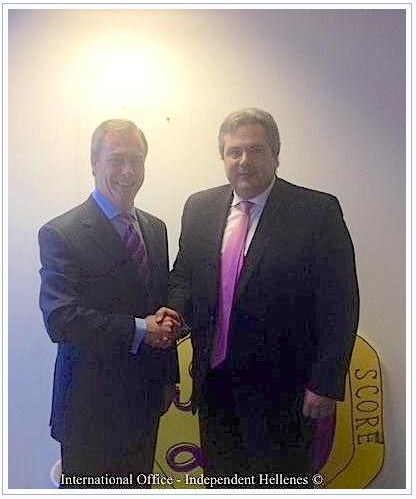 …And will he be the one to lead Greece's defection to the BRICS?
To give a little context before we proceed, the "Mises Mafia" are the "right wing" political figures (such as 
Ron Paul
, Nigel Farage, Marine Le Pen, et al) who will be implementing Austrian economics after the transition to the BRICS-fronted New World Order. 
Austrian economics
 is a system of thought widely associated with economist 
Ludwig von Mises
, and 
its development was funded by the Rockefellers
. It is the theoretical underpinning for the NWO's economic system of laissez-faire capitalism.
Any talk you've heard of the NWO being a police state-like monolithic global government with a socialist/communist economic system was propaganda meant to scare you. The globalists' strategy has been to get you scared of a boogeyman NWO so you'll gladly embrace the real NWO when they present it to you.